Skip the restaurant crowd and enjoy a romantic dinner at home this Valentine's.  Simple is best.  Keep things easy, so you can focus on the romance instead of slaving over an elaborate meal.  And the best part is that it's possible to have dinner and dessert for two, under $20. 
Today's post is a roundup of a few recipes that have appeared previously – they fit the bill for easy, elegant, and tasty.  If you don't want to cook at all, read on for some suggestions of heat-and-eat meal and dessert selections.  Do you have favorite meal ideas for Valentine's?  Share them below!
For a classic dish, exemplifying simple Italian cooking at its finest, try our recipe for Spaghetti alla Carbonara.  It is elegant yet easy, proving that fancy dishes don't have to be complicated.
Another easy, unfussy meal idea is the Dressed Up Lobster Ravioli in our cookbook.  A simple tomato and cream sauce dresses up fresh refrigerated lobster ravioli that cooks up in minutes.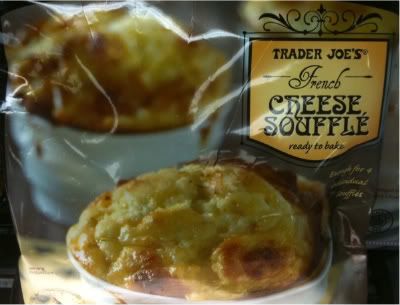 Or, for even easier options, pick up one of these gourmet ready-to-cook entrees in the freezer case.
French Cheese Souffle, ready-to-bake. Dish out individual servings into ramekins, or bake a larger souffle to share.  Enjoy with fresh spinach or arugula salad.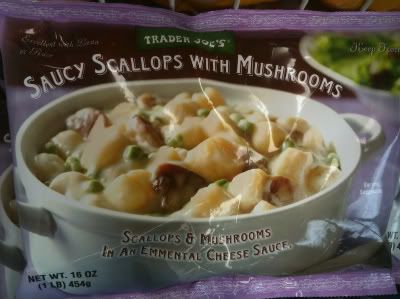 Saucy Scallops with Mushrooms in a creamy white sauce.  Serve over a simple bed of pasta or with a crusty bread for mopping up the sauce.
 

Pork Roast Florentine stuffed
with spinach, cheese, and roasted peppers.  Serve with brown rice or mashed potatoes.


Other easy selections include a wide variety of refrigerated stuffed chicken breast or salmon in the refrigerated case, fully cooked Rack of Lamb, or frozen Asparagus or Mushroom Risotto.
 


While you're in the freezer aisle, pick up an
appetizer.  Great choices include the Tarte d' Champignon,
Spanakopitas, Arancini Bites, Seafood Crab Cakes, or 3 Plus Blue
Flatbread.

 
And for dessert, choose from a tempting selection
of ready-made desserts in the frozen case.  You can't beat  just $1-2 per serving for desserts like Apple Blossoms, Chocolate Mousse, Creme
Brulee in 4 Chocolate Dishes, and Peach & Blueberry Panna Cotta.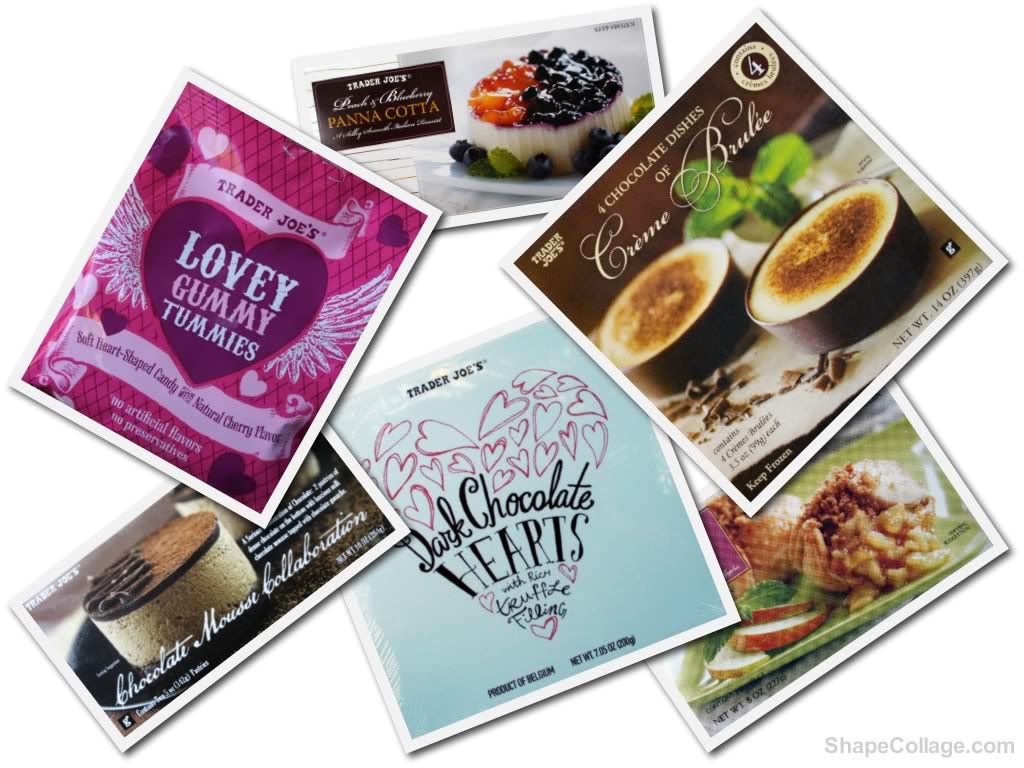 For more Valentine's meals under $20, click here to read last year's roundup.

Happy Valentine's Day!
Other suggestions are Eggplant Parmesan, Seared Ahi Tuna on Lemon Pappardelle,or Herb Crusted Tilapia
.